AVA THE BANQUETTE
2017
Concrete, Stainless Steel and Ipe
Constructed by ERS Landscapes & Construction Inc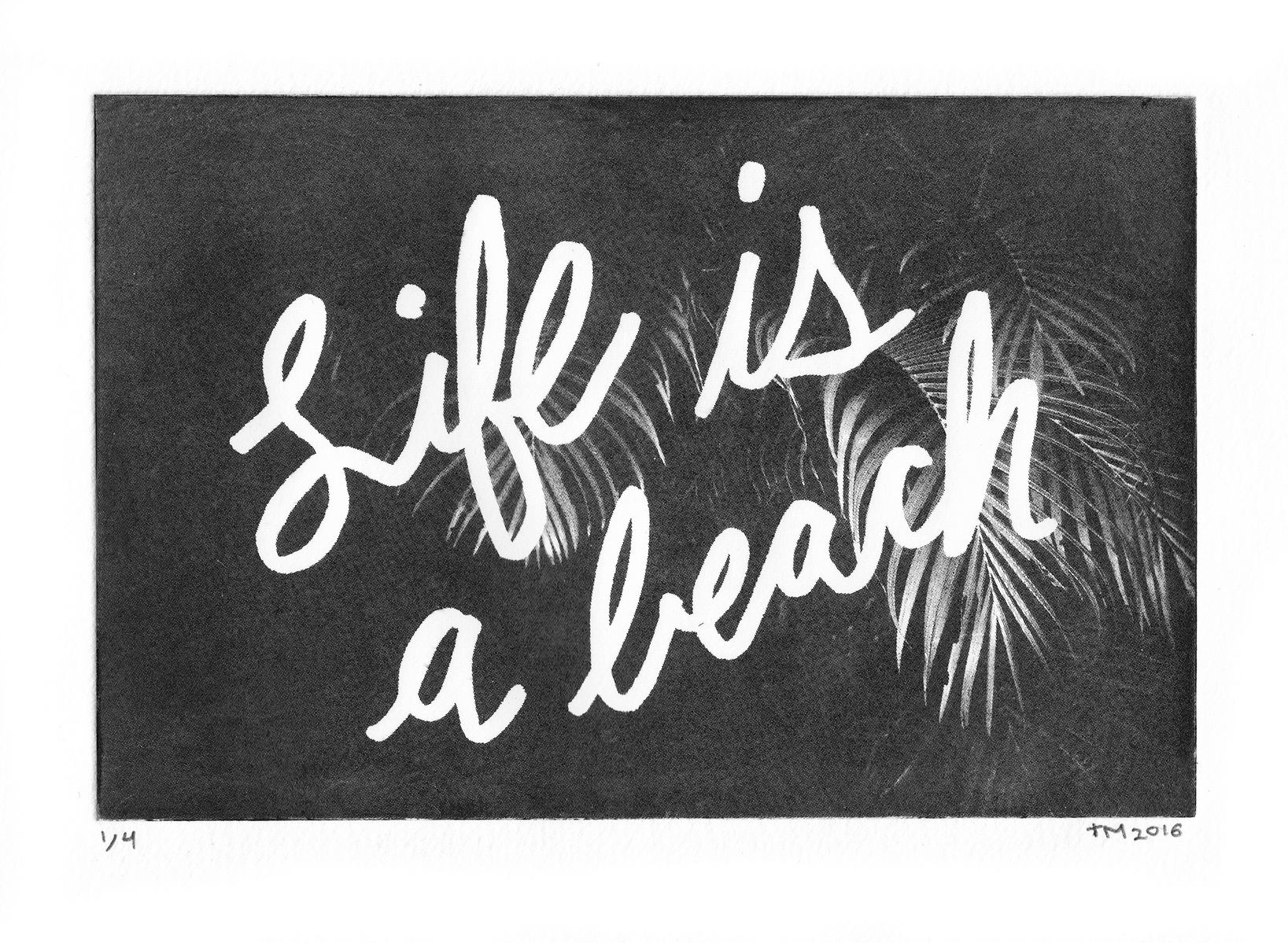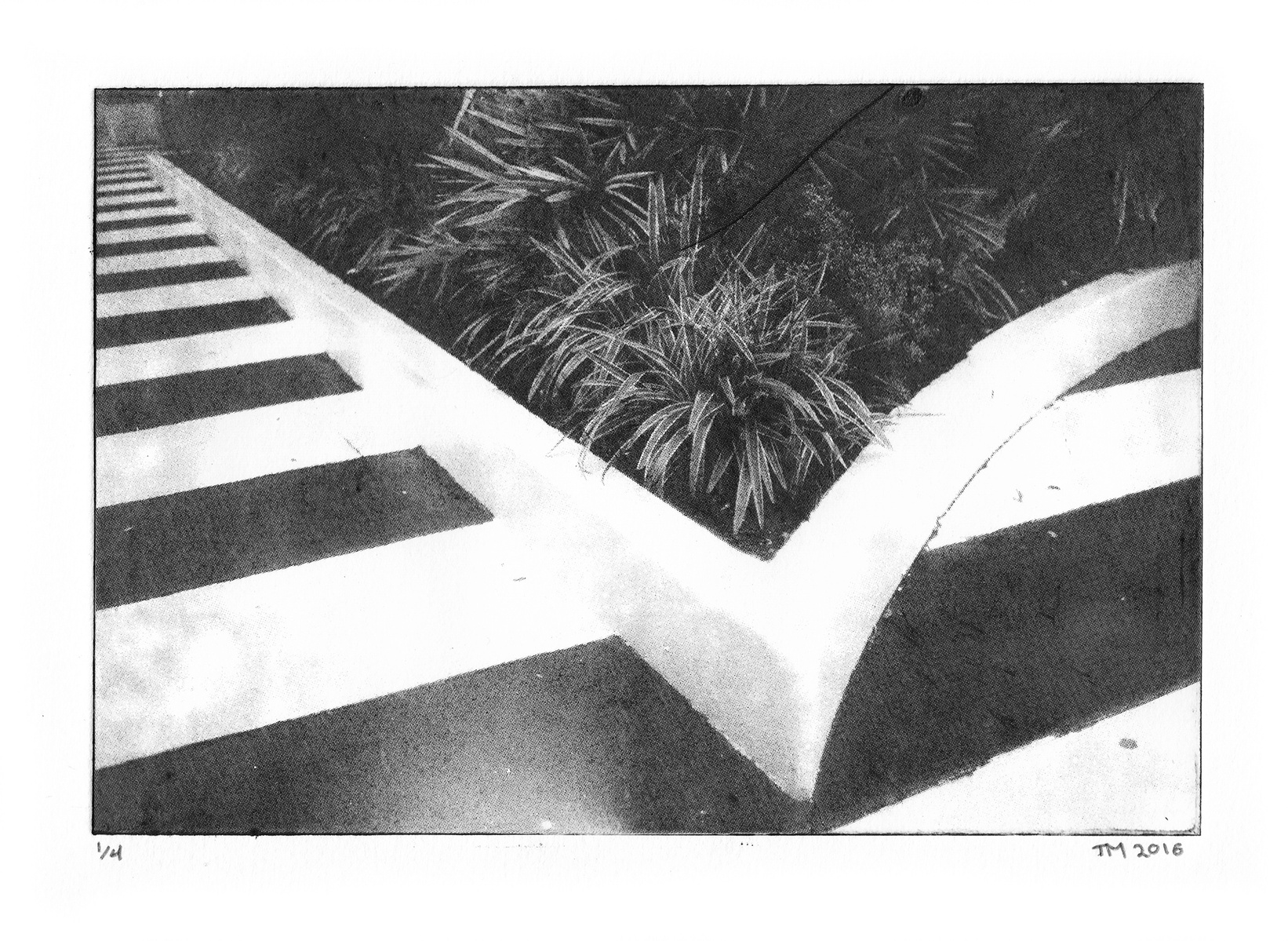 KEELE CONNECTION
2015
Keele Connection is a mural collaboration with Rob Matejka, commissioned by the City of Toronto as part of the StreetARToronto Underpass Program.
"This subtle yet striking mural provides a welcoming and tranquil setting in this busy commuter underpass and showcases the artistic hub that is blossoming in Parkdale-High Park."
Councillor Sarah Doucette, Ward 13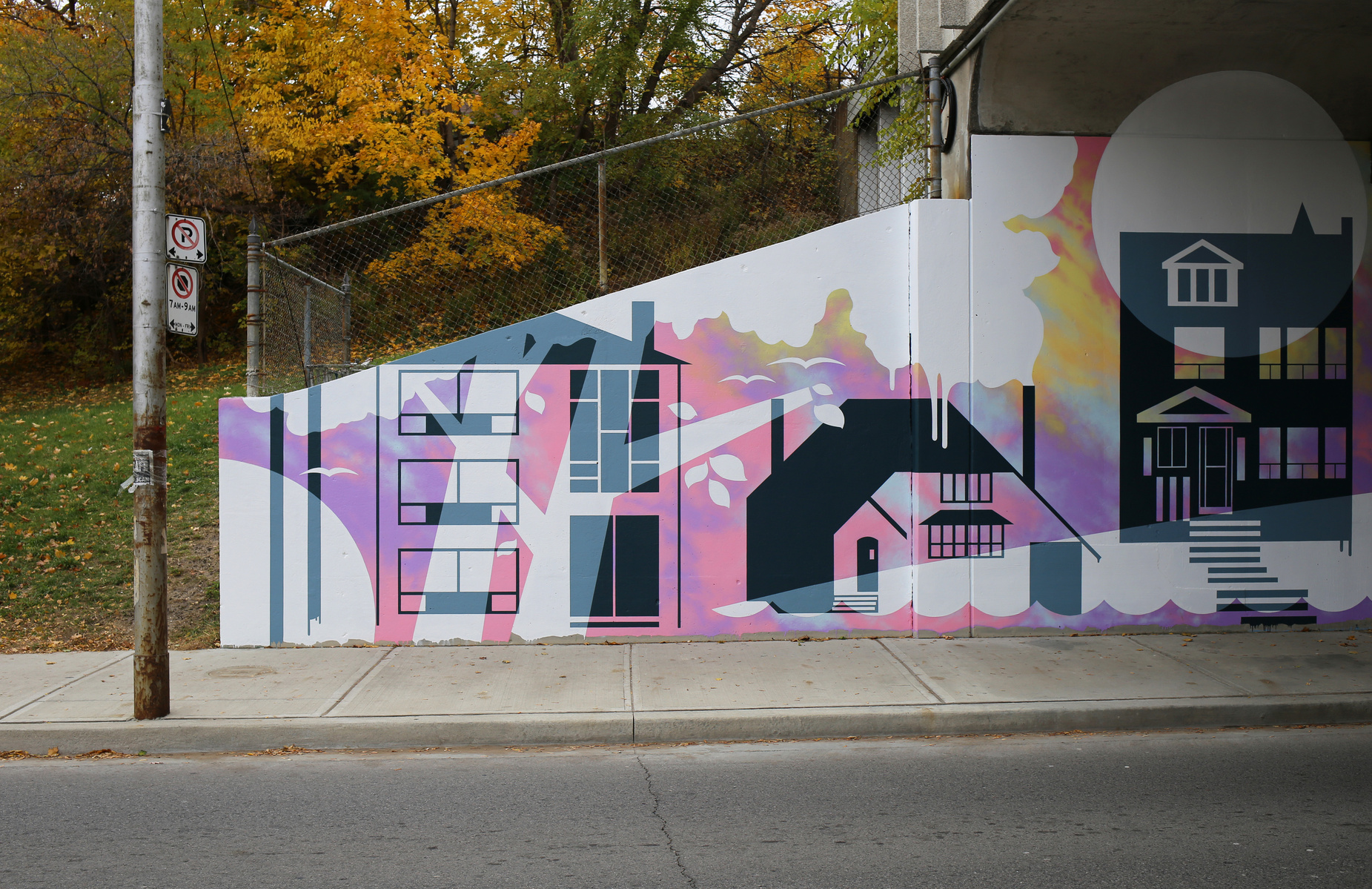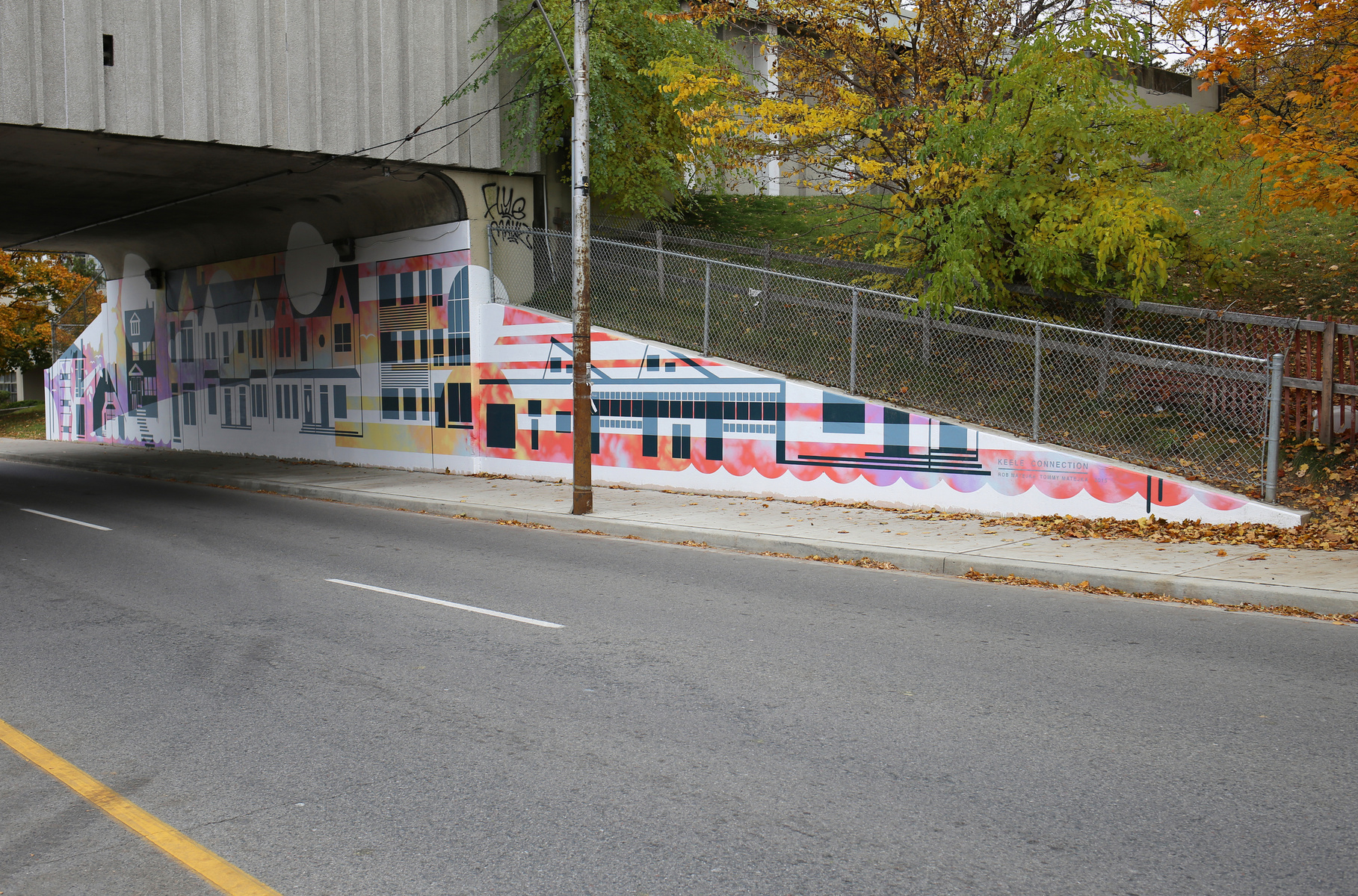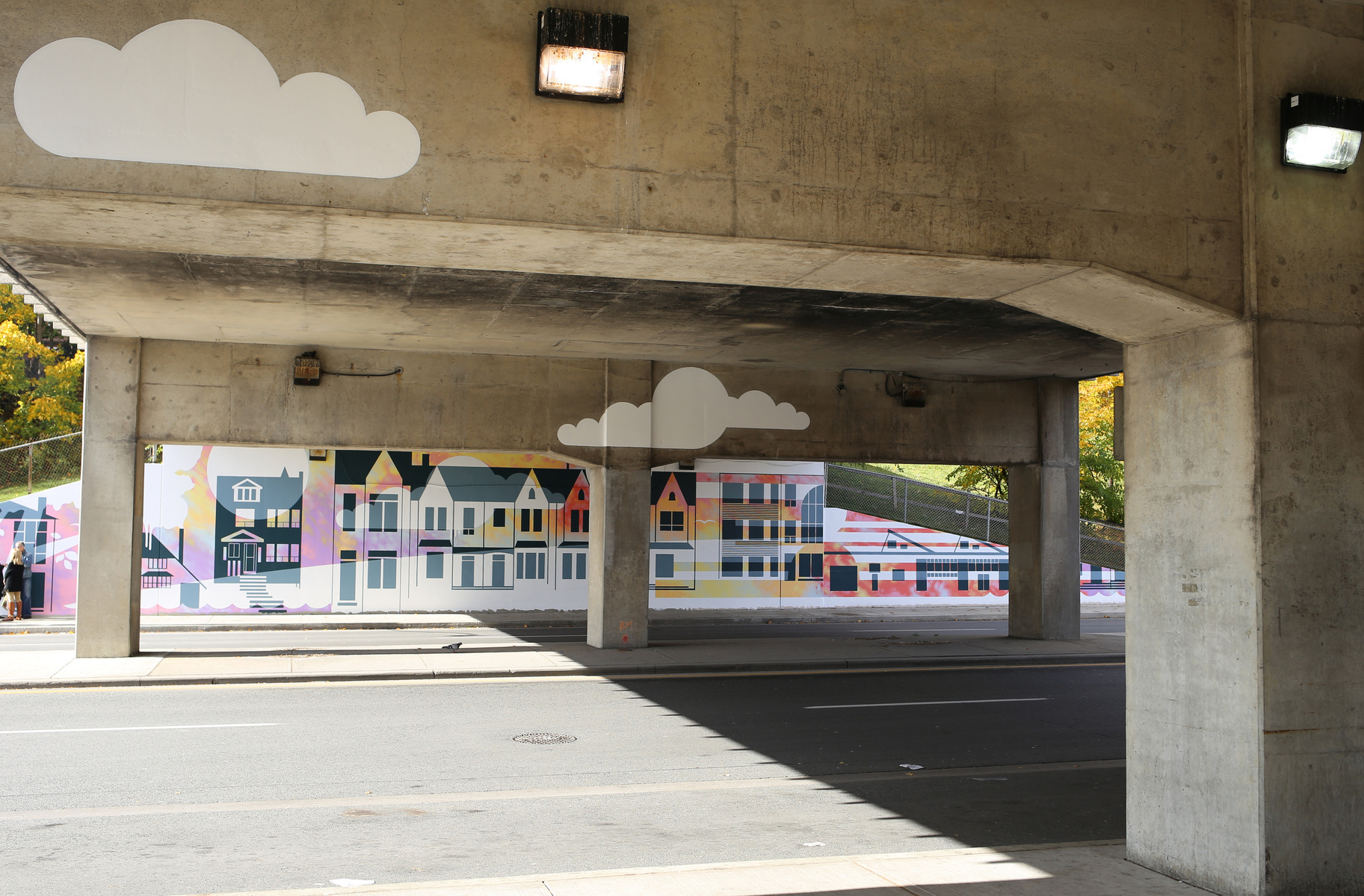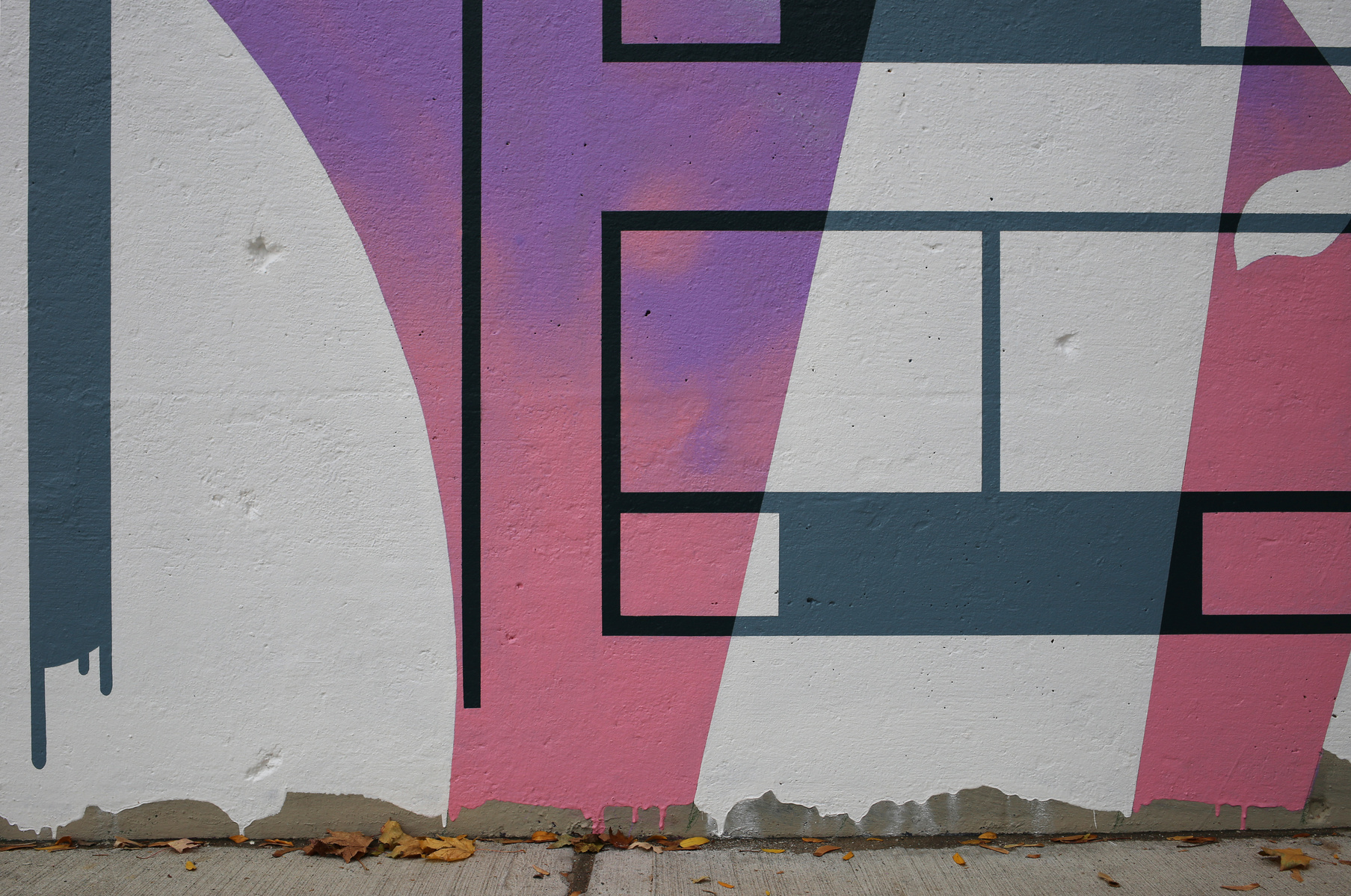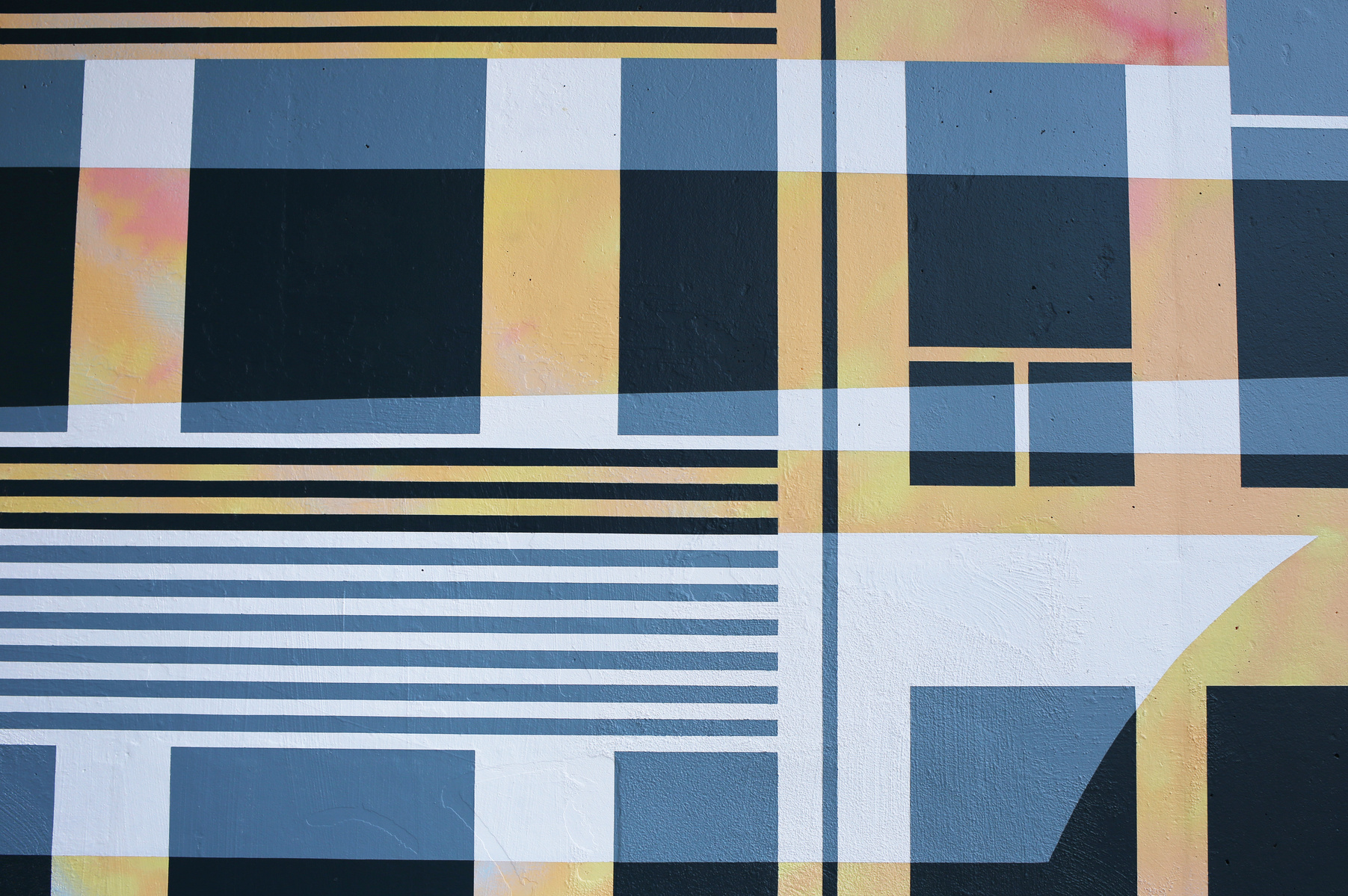 CASCADE EFFECT
2014

A sculpture and mixed media installation using deconstructed furniture, surrounded by text that draws inspiration from the random word play created in Saty + Pratha's BETWEEN TWO THOUGHTS video installation (indoors).
Cascade Effect represents the relationship between the conception of design, and the free flow of thought that creates art.